These are the 2023 Tournament Rules.
Any changes from previous versions will be highlighted in red.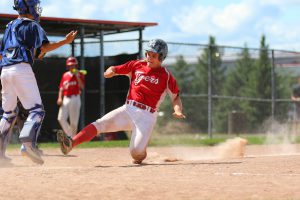 Please see below to ensure you are registering in the correct division.
We ran the All Star division for the first time last year in the minor and major levels we will only do this again if we have enough teams. The only options at this time are A or B
We reserve the right to consolidate divisions if there is insufficient registration.
Are you an All Star, A, or B team?
We reserve the right to move any team from the A to B to All Star divisions , the tournament director shall have final say in this matter.
All Star Division – All Star Teams as selected by local leagues to participate in the Little League World Series District championships should register at the All Star level. If any non Little League teams are participating, those designated as 'Rep' or 'Select' will play in this division. 'Select' is a general descriptor for a team that is formed from players from 2 or more 'house' teams. This division will be composed of teams that have been formed through a 'Try Out' selection process. Little League 'All Star' and 'Travel' teams are examples. 2nd All Star teams from a league that are formed this way should also play in this division
"A" Division –  Any team that is participating in the "A"  (Canadian) division of the Summer Interlock should play here.
"B" Division – Little League Spring or ms participating in the "B" (National) Interlock are examples of this